Money for Madagascar supporter Eenos Henno is currently undertaking a 5000km sponsored motorcycle ride around Madagascar to raise awareness of the issues which affect the Malagasy people. Along his journey around southern and western Madagascar, which is expected to last around 34 days and take in some of the most remote areas of the country, he will visit a number of projects and initiatives being run or supported by MfM.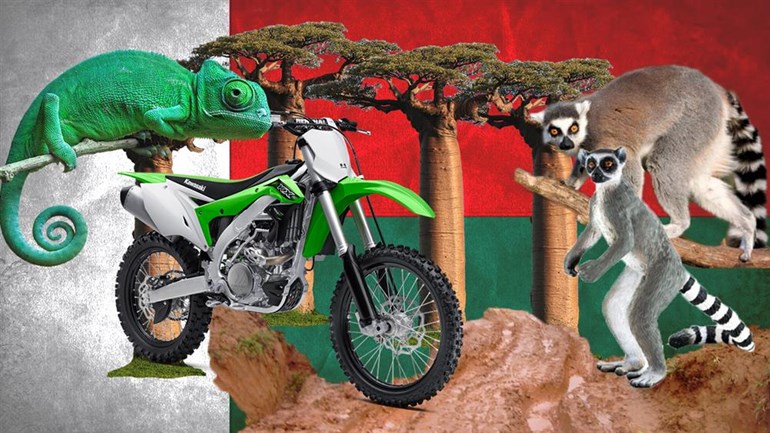 Eenos was motivated to take on this challenge after hearing about the plight of Malagasy children, many of whom are living in poverty. According to Eenos, "In the western world we take it for granted having access to clean water, food and education. These are the essential basics which allow us to create the future we desire.
The Malagasy are one of the poorest people on earth, more than 70 percent of them are living on less than a dollar a day. Nearly half of Madagascar's children under five years of age are malnourished.
For children leaving school just staying alive is an increasing problem in Madagascar. An estimated two million children are working instead of receiving an education. Child labor is illegal in Madagascar but severe poverty makes it a survival necessity."
Along the ride Eenos will be uploading footage to his video blog in order to raise awareness of the challenges which face the people who live in Madagascar, as well as the impact which projects such as those supported by MfM can have on their daily lives. He is also hoping to raise sponsorship which will be donated to MfM to support their work which includes helping lift families out of poverty, and assisting destitute children and vulnerable women and girls.
A small donation could make a big difference to Malagasy communities:
$10 provides one family with the technical support and materials they need to sustain in order to increase their rice production and grow vegetables and fruit trees.
$20 will help set up a family in fish farming or small scale livestock keeping.
$60 will help establish and maintain irrigation systems for a community.
$200 will provide a well pump to a remote village, ensuring their access to clean drinking water and improving the health of the community.
To find out more about Eenos' challenge, see updates and pictures from his journey and sponsor him visit this link.